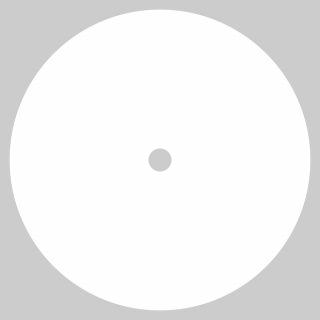 Cover art
:
Axel Miret
,
From Security to Where

?
Total duration

:

59:23
UCC 771028026326
Ministère de la Communauté française de la Belgique
Belgian composer Stephan Dunkelman is inspired by "the spirit of the dance and the need for silence" for the seven acousmatic pieces included on Rhizomes, a collection spanning ten years (1991-2000). Studies on seemingly ill-matched sound universes in Metharcana, rotation of sound and silence in Rituellipses, search for the points of contact between the real and the unreal in Dreamlike Shudder in an Airstream Part 1… Dunkelman recombines sounds in a way which rewards listener involvement. An experience akin to a jigsaw puzzle with meanings. [dt]

Rhizomes
IMED 0263 / 2002
Notices
My work unites living Time and Space.
On the one hand, it develops expressions of space for music. It then integrates them into already existing expressions of time or, better still, designs them during the very process of creation, as new expressions of time are revealed.
On the other hand, it modulates sound patterns (chosen for their morphological or imaginal qualities) by highlighting their roots in ways that energize them. Playing with the mental images that are suggested thus makes it possible to perceive the nature of the living phenomena that arise from the process.
The spirit of the dance and the need for silence are the emitters/transmitters that I have chosen to guide me.
During the composition phase, their presence assert themselves and then wane, leaving the spirit to guide the senses.
And so, between Heaven and Earth, listening is vertical.
I would like to thank Annette Vande Gorne for the many days I spent in the studios of the association founded by her, Musiques & Recherches. I also acknowledge the support I received from the Ministère de la Communauté française and Lionel Larue throughout the realization of this project.
Stephan Dunkelman [iv-02]
In the Press
Alan Freeman,

Audion

, no. 49, Monday, March 1, 2004

PiT,

Fake

, no. 13, Tuesday, July 1, 2003

SYB,

Fake

, no. 13, Tuesday, July 1, 2003

Ruta 66, Tuesday, July 1, 2003

Tobias Bolt,

Skug

, no. 54, Saturday, June 14, 2003

Eine absolute Empfehlung.

Alan Freeman,

Audion

, no. 48, Sunday, June 1, 2003

… obviously 21st Century music, with a sparkling sound and clarity.

Dwight Loop, e|i magazine, no. 1, Monday, March 31, 2003

… he displays a true understanding of the use of silence in elaborate constructions.

… l'idée même de musique pour l'oreille.

Igun Shakor,

everMusic

, Wednesday, February 5, 2003

Brussels dances. With all its architectural extravagances, the voices of its children, the euphoria of broken glass, of the rumble of a distant train, the white noise of rain, the dichotomy of the concrete folds of its flesh.

Vittore Baroni,

Rumore

, no. 133, Saturday, February 1, 2003

… enchaîne concret et instrumental selon des trajectoires où l'on prendra plaisir à flâner ou se perdre.

Ios Smolders,

Vital

, no. 357, Thursday, January 30, 2003

Rigobert Dittmann,

Bad Alchemy

, Friday, January 17, 2003

… rewarding for open minds and for the ones who dare exiting the borders of known.

T™,

Black

, no. 30, Wednesday, January 1, 2003

Jenn Sikes, Splendid E-Zine, Tuesday, December 17, 2002

… a really interesting change of the format on Dunkelman's part.

TD,

Funprox

, Tuesday, December 17, 2002

Tom Schulte,

Outsight

, Sunday, December 15, 2002

… warm and with many fascinating facets, this album is definitely worth your time.

… un grand équilibre, sans jamais tomber dans le pathos ou l'emphase inutiles.

Stephan Dunkelman

's electroacoustic sound world is one of the most interesting places I've been in contemporary art music.